Massachusetts' most popular paint color is… MABA MassachusettsRealEstate FirstTimeHomeBuyers MaBuyerAgent
If you're looking for the perfect paint color to do some remodeling this fall, why not grab a gallon or two of All Star Home's pick of what it says is Massachusetts' favorite color. All Star Home wanted to see what paint colors Americans used the most, and to do so they analyzed Google trends to determine the most popular paint color by state. Next they asked more than one thousand homeowners their paint preferences and favorite colors to come up with the list.
Massachusetts homeowners, like those in most other states, seem to lean toward neutrals, according to the report, which found grays and whites topped the list. What's the Bay State's favorite? Benjamin Moore's Gray Owl. Described by the company as a "light gray with a cool, crisp cast," Gray Owl is part of Benjamin Moore's Off-White Collection.  Nationally, Sherwin-Williams' Grizzle Gray topped the list of the top ten most popular paint colors, followed by Benjamin Moore's Palladian Blue, Sherwin Williams' Alabaster, Benjamin Moore's Distant Gray and Benjamin Moore's Capital White to round out the top five.
The post Massachusetts' most popular paint color is… appeared first on Boston Agent Magazine.
---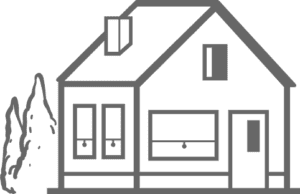 FIRST TIME HOMEBUYERS
---
Article From: "Liz Hughes" Read full article
Get Started with MABA
For no extra cost, let a MABA buyer agent protect your interests