Buying and Selling Simultaneously
Buying & Selling Simultaneously
Real estate transactions are typically complex, often stressful and usually time consuming.
Selling one property in order to move to another property is even more challenging because the sale and purchase need to be timed and financed perfectly to be sure that one of the transactions does not fail to close on schedule, which could put the other transaction and your deposit money at risk.
Some agents specialize in coordinating buying and selling transitions to make them easier and less risky for their clients.
Why not let a MABA Agent take the worry and stress out of your transition from one home to the next.  You can relax knowing that a MABA broker will represent your best interests each step of the way.
Selecting the Right Homebuyer's agent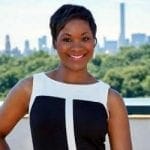 Unlike most other real estate agents, a MABA home buyer's broker never represents both a buyer and seller in the same transaction so you never have to worry whether a MABA agent is really looking out for your best financial interests. A MABA buyer's agent acts as your advocate, real estate educator, advisor and negotiator, always loyal to you and dedicated to getting you the best home at the best price.
Contact MABA today and Find a Great Buyer's Agent!  Fill out the form to get started.
Connect With MABA
Remember, there is no obligation - don't make a costly mistake!
Not Ready to Connect? Want more information?
Fill out the form below or call:
800-935-6222
Get Started with MABA
For no extra cost let a MABA buyer agent protect your interests
Find a great Buyer Agent!