Massachusetts Condominum or Townhouse Buyers
Buying a Condominium in Massachusetts
Tips for Buying a Massachusetts Condominium or Townhouse
Buying a condo in Massachusetts can be a great option for many home buyers and investors. Many home buyers start by purchasing a condo as their first home. Others purchase a condo at various stages in their lives to reduce or eliminate maintenance, such as lawn care and snow removal or exterior maintenance. Whatever your reason is for buying a Massachusetts condo, it is important to enter the condo home-buying process with eyes wide open. It is not the same as buying a single family house.
When you buy a condo you are buying a property AND you are also buying into a condominium association. So what does the condo buyer need to know to make an informed and wise decision?
Condos – Be an Informed Condo Buyer
The property:
As with buying a home, gather in writing all the specifications of the condo including square footage and floor plan and a clear delineation of what you will own (ask about decks and porches) and what will be common area. This sounds basic, but our experience has proven that many home buyers learn too late that their square footage is actually a fraction of what they thought. Don't assume what you will own. Ask and get it in writing, then hire a professional inspector to evaluate the property and the buildings.
The association:
You are also buying into an association and your due diligence is as important in evaluating the association as it is with evaluating the property. Buyer beware! In evaluating the condo association, be sure to include the following:
Speak to current owners to ask them about level of satisfaction, responsiveness of the association, meetings, and any issues. Know in advance if the others living in the property are renters or owners.
Review the bylaws and understand your rights of ownership.
Who are the trustees and what is their general approach in terms of taking care of the building (and your investment)?
Is the building self-managed or is there an outside firm involved in building management?
What is the financial condition of the association? Is it solvent and are there adequate reserves – or do they depend on special assessments to maintain the building?
What are the condo fees for the unit you're considering buying?
What is the history of assessments? Are there any assessments in the works?
Does the association have a long-term plan for maintenance and/or upgrades to the building? In addition to the master deed and bylaws, are there any rules and regulations currently in place or being contemplated?
Connect With MABA
Remember, there is no obligation - don't make a costly mistake!
Not Ready to Connect? Want more information?
Fill out the form below or call:
800-935-6222
Get Started with MABA
For no extra cost let a MABA buyer agent protect your interests
Find a great Buyer Agent!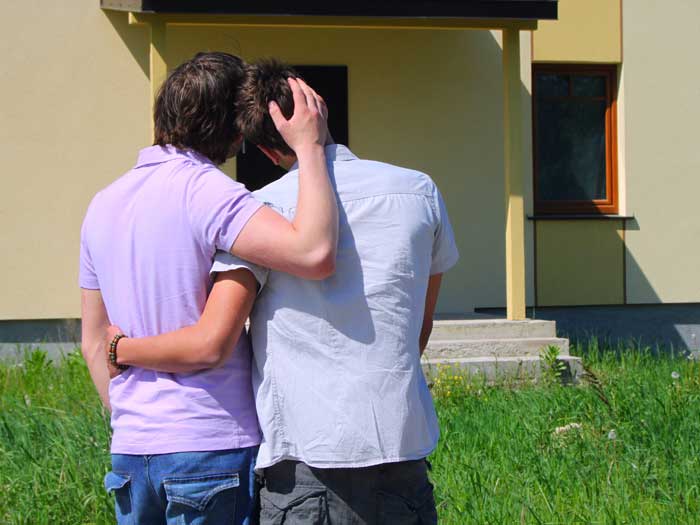 "Thanks to our MABA agent's knowledge, analysis, and guidance, when we found our house, we knew it was the house for us. During the negotiation, we felt confident and secure."
TonwHouse and Condominium Buyers in Massachusetts Save Time and Money with a MABA Buyer's Agent
With MABA you buy the home of your dreams - you don't get sold one