What's a Massachusetts Buyer Agent or Buyer's Broker and why are they Different?
Because making poor choices can cost thousands of dollars or end in a bad purchase or sale, smart home or condo buyers and sellers should make it a point to understand how real estate agents and brokers work in Massachusetts. 
The words "broker" and "agent" are often used interchangeably. Even though most home buyers and sellers don't realize it, they have different legal definitions in Massachusetts.
While licensed agents and brokers can show properties and negotiate offers, a Massachusetts broker can handle escrow money and have agents work under him or her.  The broker is then responsible for the actions of his or her agents.
Unlike attorneys that can never represent opposing parties at the same time, Massachusetts brokers and agents can legally represent sellers, buyers or both in the same transaction. When one agent represents both the buyer and the seller of a property that the buyer wishes to buy, that practice is known as "dual agency". When different agents in the same real estate office represent both the buyer and the seller of the same property, they are practicing "designated agency". In either case, ………….
MABA agents are unique because they represent only one party at a time.
Not all real estate agents are the same.  In Massachusetts there are different role designations and not all real estate agents play by the same rules!
Real estate transactions are not simple transactions, most buyers and sellers need honest advice. The key is finding a competent real estate broker in Massachusetts that will represent you, the home buyer and your interests exclusively.
A buyer agent is an agent working only for the home buyer in a real estate transaction.
The standards and definition of buyer agency have blurred over the years as national real estate organizations have successfully attempted to alter the definition of buyer agency. Unfortunately, it is confusing for the home buyer, the consumer, and the burden is placed on the consumer to be able to clearly differentiate who is a real buyer agent or broker.
The courts view real estate brokers as agents in the legal sense, meaning they are fiduciaries. Fiduciaries are individuals in positions of trust who act on behalf of others. Examples of other agents/fiduciaries are attorneys, accountants and trust officers in banks.
Does having a Buyer Agent Cost More?
No! There should be no additional cost to a home buyer if they work with a buyer agent. In fact, working with a MABA buyer agent typically saves clients time and money. When interviewing any real estate professional, make sure you understand their commissions and fee structures upfront.
---
Who Pays the Home Buyer's Agent?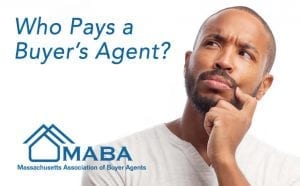 Both seller's agent fees and buyer agent's fees are part of a normal real estate transaction and are included in the final negotiated purchase price of the property. There should be no additional fees to the buyer for a buyer's agent above and beyond the negotiated purchase price of a home unless agreed upon between the buyer and agent before an offer is made.
In most cases, the seller's agent pays the buyer's agent for bringing the buyer, negotiating the purchase price and terms, writing a legally correct offer, coordinating inspections, responses, and financing plus handling numerous additional details on the buyer's side of the transaction.
Buyers should avoid contacting seller's agents and sellers directly unless they are comfortable negotiating and representing themselves. That is why it is important for buyers to choose their agents BEFORE they begin looking at homes or as soon as possible if they have begun looking.
To learn more about the pros and cons of various types of buyer agents, or to get a list of experienced local buyer's agents to interview without obligation.  Get Started Now!
HOMEBUYERS BEWARE! Book Review
This book is an excellent first step in a complicated process.
Buying a home is like buying a car, on steroids. It's the biggest investment you are likely to make so the stakes are incredibly high. I knew that having an agent represent me was a good idea.
What I hadn't grasped was how important it is to find one who is not connected with the selling side in any way—through an agency that also represents sellers, as most do, at least in Mass. In researching buyer agents, I found Tom through the Mass. Assoc. of Buyer Agents (MABA).
Connect With MABA
Remember, there is no obligation - don't make a costly mistake!
Not Ready to Connect? Want more information?
Fill out the form below or call:
800-935-6222
Get Started with MABA
For no extra cost let a MABA buyer agent protect your interests
Find a great Buyer Agent!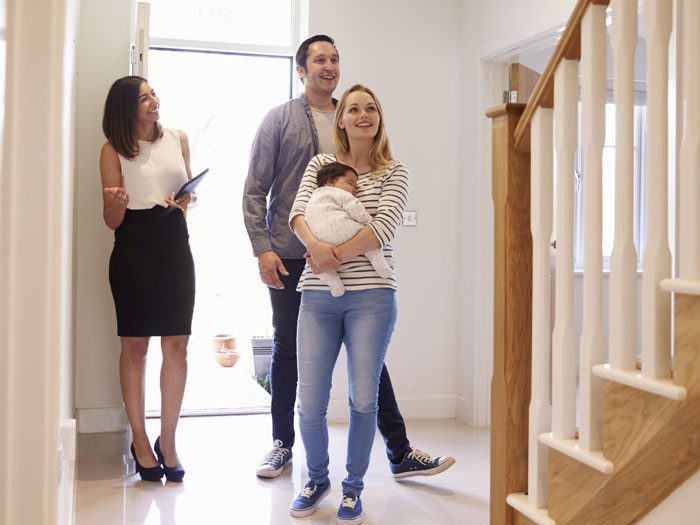 "There's one final thing we don't understand. Why WOULDN'T potential home buyers work with a MABA agent instead of a regular seller's broker?!"
"Thanks to our MABA agent's knowledge, analysis, and guidance, when we found our house, we knew it was the house for us. During the negotiation, we felt confident and secure."
Massachusetts Home Buyers Save Time and Money with a MABA Buyer Agent Dedicated only to YOU the Home Buyer