There aren't enough affordable homes on the market for middle-income buyers MABA MassachusettsRealEstate FirstTimeHomeBuyers MaBuyerAgent
The U.S. housing market is short over 300,000 affordable homes, according to a news release from the National Association of REALTORS®. Homes affordable to middle-income buyers defined as households earning up to $75,000 fall in the $256,000 to $320,000 range. But of the over one million U.S. homes on the market at the end of April, less than a quarter of all listings were within that price range. "Middle-income buyers face the largest shortage of homes among all income groups, making it even harder for them to build wealth through homeownership," NAR Senior Economist and Director of Real Estate Research Nadia Evangelou said. "A two-fold approach is needed to help with both low affordability and limited housing supply. It's not just about increasing supply. We must boost the number of homes at the price range that most people can afford to buy."
So, while the total amount of active listings is up year over year, the amount of affordable listings is down considerably five years ago, about half of all available homes were affordable to middle-income households. "Ongoing high housing costs and the scarcity of available homes continues to present budget challenges for many prospective buyers, and it's likely keeping some buyers in the rental market or on the sidelines and delaying their purchase until conditions improve," said Danielle Hale, chief economist at Realtor.com. And in turn, the type of homes that attract middle-income buyers is likely changing. "Those who are able to overcome affordability constraints may be increasingly drawn to newly constructed homes or to the suburbs and beyond, both of which may offer buyers more realistic opportunities for homeownership in the near term," Hale said.
NAR noted that of the one hundred largest metropolitan areas in the U.S., the areas with the fewest affordable homes for middle-income buyers are El Paso, Texas, Boise, Idaho and Spokane, Washington. The metros with the most affordable middle-income homes were all in Ohio Youngstown, Akron and Toledo. "Even with the current level of listings, the housing affordability and shortage issues wouldn't be so severe if there were enough homes for all price ranges," Evangelou said. "Our country needs to add at least two affordable homes for middle-income buyers for every home listed for upper-income buyers."
The post There aren't enough affordable homes on the market for middle-income buyers appeared first on Boston Agent Magazine.
---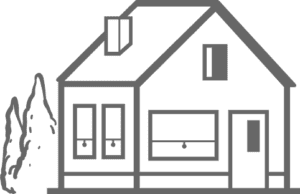 FIRST TIME HOMEBUYERS
---
HOMEBUYERS BEWARE! Book Review
This book is an excellent first step in a complicated process.
Buying a home is like buying a car, on steroids. It's the biggest investment you are likely to make so the stakes are incredibly high. I knew that having an agent represent me was a good idea.
What I hadn't grasped was how important it is to find one who is not connected with the selling side in any way—through an agency that also represents sellers, as most do, at least in Mass. In researching buyer agents, I found Tom through the Mass. Assoc. of Buyer Agents (MABA).
Article From: "Emily Marek" Read full article
Get Started with MABA
For no extra cost, let a MABA buyer agent protect your interests