Article From: "Terri Williams" Read full article
Like any other type of business, the real estate world is filled with lingo that might not be discernible at first blush. Terms such as "pending" or "contingent," commonly seen in online listings, may be familiar, but what about "active with backup offers"?
According to Clara Nicolosi, a broker and owner at Re/Max of Hot Springs Village, AK, "active with backup offers" is also known as "taking backup offers."
It's a scenario in which all parties allow the seller to continue advertising and entertaining additional offers, in case the first accepted offer falls through. But why would a seller keep the property active after accepting an offer?
"In most cases, you see this situation when the buyer has a home to sell, and it has an accepted offer but has not closed," Nicolosi says. This contingency would release the purchaser out of the contract should his previous residence not sell.
Other reasons sellers will accept backup offers
Understandably, many buyers don't want to juggle two house mortgages.
"In today's market, some buyers have a stipulation that they have to sell their house in order to buy the new one and their old house isn't under contract yet," says Jennifer Murtland, team leader for Team Synergi Real Estate in Cincinnati.
There are other reasons a seller may take backup offers, but they similarly relate to circumstances that indicate the best offer might not pan out.
"'Active with a backup offer' could mean the seller accepted an offer but doesn't feel sure that the buyer is a strong candidate, so they want backups in case the first offer falls through," says Alejandro Figueroa at Keller-Williams Realty in Fort Lauderdale, FL.
Backup offer process
So what happens when you want to submit a backup offer? According to Rick Snow, a broker at EXIT East/West Realty in El Paso, TX, when a backup offer is submitted, it is negotiated as if it were primary, but with the understanding (in writing, on a backup addendum form) that there is already a contract in place and that the second offer would become the primary offer only if the first one fails to perform or terminates within a certain time period.
There are a few things you need to keep in mind when submitting a backup offer. For one thing, it's legally binding.
"It is best for buyers to treat submitting backup offers no differently than submitting a regular offer," says Amy Sanford of Amy Sanford Real Estate, in Nantucket, MA. The only difference is that your offer is less likely to be accepted.
Should you submit an offer?
All of our experts agree that you should indeed submit an offer on a house whose status is active with backup offers.
"In the event that the primary offer does not go through, the second offer will go to contract without the house going back on the market," says Jamie Safier, a licensed real estate salesperson at Douglas Elliman in New York.
Whether your offer is accepted depends on a number of factors—including your local real estate market and the condition of the property—but it could happen.
"We have had as many as five backups in position, and the fifth ended up the winner," says Michael Edlen at Coldwell Banker Residential Edlen Team in Los Angeles.
Should your backup offer be higher than asking?
Some people might think it's strategic to sweeten the pot by submitting a backup offer that's higher than asking price. This all depends on your budget and how much you want the house, but some experts would endorse this strategy.
"If the winning offer ends up being $5,000 over the asking, would you be kicking yourself if you didn't offer that price?" says Fiona Dogan, real estate agent with Julia B. Fee Sotheby's International Realty in Rye, NY.
Safier agrees, and says if this is a house you're excited about, make sure you have a good offer on the table.
"Sellers are allowed to take more than one backup offer, and if it's your dream house, submit what you're most comfortable with. In a hot market, you want to be the first in line should the primary buyer's deal fall through."
However, Snow is against offering more, unless that's what the market dictates. And, according to Nicholas Oliver, principal broker at HomeDax Real Estate in New York, submitting a high backup offer may not persuade a seller to accept it.
"The seller may simply give the current accepted offer the opportunity to match the higher bid," he says.
The post What Does 'Active With Backup Offers' Mean? appeared first on Real Estate News & Insights | realtor.com®.
First Time Home Buying in Massachusetts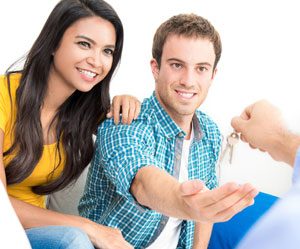 MABA Buyer Agents help first time home buyers reduce the stress and frustration normally associated with buying a home or condo – especially for first time home buyers.
As a first time homebuyer in Massachusetts, you can turn to our non-profit organization to help you understand and navigate the complexities of the entire Massachusetts real estate transaction, from mortgage pre-approval until you are handed the keys to your new home or condominium. Each of our member buyer's brokers and agents works only for their buyer-clients and never for the seller of the home or condo that their buyers want to buy.
MABA Buyer Agents will take the time to learn about you and your real estate goals, help you understand your options, including first time home buyer programs, properties and/or condominium associations, estimate real property values and put together a negotiating strategy to help you increase the odds of getting your offer accepted in our competitive Massachusetts real estate market. After advocating to get your offer accepted, your MABA buyer's agent will be there for you at your home inspection and help you protect your deposit through the inspection, purchase & sale and financing contingency periods.
You can buy your first home or condo with confidence knowing that your MABA buyer agent is committed to saving you time and money and helping you make your best home buying decision.

HOMEBUYERS BEWARE! Book Review
This book is an excellent first step in a complicated process.
Buying a home is like buying a car, on steroids. It's the biggest investment you are likely to make so the stakes are incredibly high. I knew that having an agent represent me was a good idea.
What I hadn't grasped was how important it is to find one who is not connected with the selling side in any way—through an agency that also represents sellers, as most do, at least in Mass. In researching buyer agents, I found Tom through the Mass. Assoc. of Buyer Agents (MABA).
Get Started with MABA
For no extra cost, let a MABA buyer agent protect your interests
Find a great Buyer Agent!