Article From: "Sanjiv Das" Read full article
Here's the No. 1 Reason Why Military Veterans Are Denied a VA Mortgage
In the housing sector, every day is Veterans Day. That's because many lenders provide VA loans that are backed by the U.S. Department of Veterans Affairs. Perhaps the most attractive benefit of a VA loan is that a borrower can receive a mortgage without making a down payment towards the cost of the home. A VA loan is an example of our country taking care of those who have taken care of us.
But navigating the VA loan market can be difficult because too many lenders use financial jargon. If you're in the market for a VA loan, there are four things to keep in mind:
1. Eligibility: Before embarking upon the path of finding the right mortgage, service members should start with checking whether they qualify. Not everyone who serves is eligible for a VA loan. It's important to obtain a Certificate of Eligibility (COE) prior to applying for a mortgage because all lenders will require this.
'Not having a COE is the single biggest point of failure in getting a VA home loan.'
Veterans will need to submit a DD 214 form that shows their record of service, and active duty members must provide a current statement of service. Military spouses have another set of requirements altogether. "Not having a COE is the single biggest point of failure in getting a VA home loan," said Bryan Bergjans, national director of military and veterans lending at the firm I run, Caliber Home Loans.
2. Affordability: While it's true that VA loans are more affordable than typical 30-year fixed rate mortgages, they should still be evaluated on a case-by-case basis. There can be a divergence between the advertised price of a loan and the actual price that a borrower will pay, after factoring in all the costs associated with originating and servicing the mortgages. It's important that borrowers ask their lenders for the precise monthly payment amount in advance, so they can factor this into their personal financial calculations.
Only after knowing the monthly payment and other terms of the mortgage should you make a decision on whether to pursue the financing. Monitor the 10-year Treasury yield, which is closely associated with mortgage rates, to understand recent price trends in the market and take advantage of them when rates drop.
3. Understand changes in the law: The Blue Water Navy Vietnam Veterans Act, which goes into effect in 2020, will have a significant impact on the VA Home Loan Guarantee. The law permits veterans to borrow more than the previous limit of close to $485,000, which is set by the Federal Housing Administration (FHA). Previously, service members who lived in expensive areas would have to make a down payment on the amount their property exceeded this limit. The new law makes it so that service members can borrow the full amount of the loan without having to make a down payment. This is an important and impactful change that will enable more members to obtain the financing they need to embark upon the path of homeownership.
4. Personal goals: Before signing the paperwork for a VA loan, understand clearly what you're trying to achieve. Are you trying to obtain a mortgage without putting down any capital? Or are you trying to obtain a specific payment amount by leveraging current rates? Perhaps you want to conserve your money so that you can afford moving in costs and refurbishments. Or maybe you want to actually put some money down so that your monthly payment isn't so high.
I'm proud that my firm is able to serve military members. I hope more companies in other sectors will find their own way to honor these heroes.
The post Here's the No. 1 Reason Why Military Veterans Are Denied a VA Mortgage appeared first on Real Estate News & Insights | realtor.com®.
First Time Home Buying in Massachusetts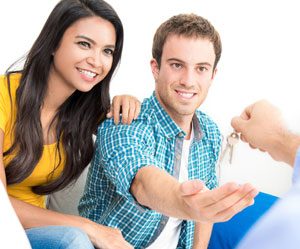 MABA Buyer Agents help first time home buyers reduce the stress and frustration normally associated with buying a home or condo – especially for first time home buyers.
As a first time homebuyer in Massachusetts, you can turn to our non-profit organization to help you understand and navigate the complexities of the entire Massachusetts real estate transaction, from mortgage pre-approval until you are handed the keys to your new home or condominium. Each of our member buyer's brokers and agents works only for their buyer-clients and never for the seller of the home or condo that their buyers want to buy.
MABA Buyer Agents will take the time to learn about you and your real estate goals, help you understand your options, including first time home buyer programs, properties and/or condominium associations, estimate real property values and put together a negotiating strategy to help you increase the odds of getting your offer accepted in our competitive Massachusetts real estate market. After advocating to get your offer accepted, your MABA buyer's agent will be there for you at your home inspection and help you protect your deposit through the inspection, purchase & sale and financing contingency periods.
You can buy your first home or condo with confidence knowing that your MABA buyer agent is committed to saving you time and money and helping you make your best home buying decision.

Client Testimonial: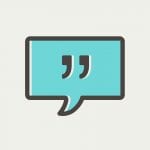 "No amount of reading or web surfing can equal having a competent professional advising you and looking out for your interests. I do not understand why anyone would buy a house in MA without a MABA buyer's broker."
- Samantha and Brendan, Purchased a home in Marlborough, MA 2012
Selecting the Right Homebuyer's agent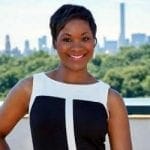 Unlike most other real estate agents, a MABA home buyer's broker never represents both a buyer and seller in the same transaction so you never have to worry whether a MABA agent is really looking out for your best financial interests. A MABA buyer's agent acts as your advocate, real estate educator, advisor and negotiator, always loyal to you and dedicated to getting you the best home at the best price.
Contact MABA today and Find a Great Buyer's Agent!  Fill out the form to get started.
Get Started with MABA
For no extra cost, let a MABA buyer agent protect your interests
Find a great Buyer Agent!