Article From: "Terri Williams" Read full article
A real estate listing can tell you an awful lot about a home, beyond just the price—essential stats like the year the property was built and the price per square foot. But one of the most important numbers to be aware of is the days on market, or DOM, the amount of time the home has been listed for sale on the multiple listing service. The DOM gives you an idea of how other buyers are reacting to the property and whether it's priced high or low.
Properties with a high DOM are commonly referred to as stale listings, meaning the house has been languishing on the market for a long time. Depending on the specifics of local housing markets, experts consider that a house starts becoming stale around three to five weeks—and it usually causes one of two possible reactions. Some buyers think such homes are a bit tainted, while others believe they'll have more bargaining power and can get the house at a steal. Which is more true?
Buyer beware?
First of all, let's dispel the myth that there's always something wrong with the house when it doesn't sell quickly. There are a lot of factors that could come into play.
For example, Dolly Hertz, licensed associate real estate broker at Engel & Völkers in New York, says there's a backlog of unsold inventory in the greater New York market—both city and suburbs. Hertz says some homes have languished on these markets for two or even three years.
Shawn Breyer of Breyer House Buyers, in Atlanta, tells us he's seen a lot of great homes that are simply overpriced.
"As homeowners progressively lower the price on the home, the perception is that something is wrong with it—and this perception sometimes keeps would-be buyers from looking at the house," he says.
Sometimes, a high DOM may be due to factors out of the seller's control.
"Perhaps the seller accepted a contract at some point, but it fell through because the buyer couldn't qualify for financing," says Shafaq Chawla, a real estate professional with Compass in Los Gatos, CA.
But the problem could also be the home itself. Outdated interiors or big-ticket items in need of repair can scare buyers away. Some people would never gamble on buying a house with roof damage.
"Buyers are also turned off by homes that need a new paint job, landscaping work, and upgrades to decks, floors, and appliances," Hertz says.
Location is yet another factor that could stall a home's sale.
"Houses on busy roads or in a flood zone typically have longer days on market," says Sarah M. Drennan, at broker/manager at Terrie O'Connor Realtors, in Allendale, NJ.
And, of course, bad listing photos can tarnish buyers' opinion of the house before they even set foot inside.
Deal or no deal
Does a high DOM give buyers more bargaining power? Sometimes.
"Remember, market value is what a buyer is willing to pay for a home, not what a seller expects," says Chawla. When there is no demand for the home, she says sellers and agents may be willing to accept less than the initial asking price.
"Many deals may be found by salvaging stale listings," says Michael Kelczewski, a real estate agent with Brandywine Fine Properties Sotheby's International in Wilmington, DE. "To see if I have any bargaining power, I tend to suggest presenting a low offer to see how the seller will react."
Just be aware: Sellers aren't always desperate, regardless of how long the home has been on the market.
"Some are just fishing for the highest price they can get and won't sell unless they get the price that they have in mind," says Breyer. He recommends asking your real estate broker to find out why the homeowner wants to sell, since this can help you determine if you have any bargaining power.
For example, the sellers may just be testing the market and not desperate to sell, and Drennan says they may not be willing to take less than they're asking. However, if circumstances dictate that they have to sell the home, you're dealing with a motivated seller and can negotiate accordingly.
Proceed with caution
Finding a house with a high DOM that actually meets all of your criteria may feel like finding a designer blouse at the bottom of a bargain bin, but don't get excited just yet. You may be able to strike a deal, but the first move is to understand why the house is overpriced.
"Is it the location, a major defect, repairs needed, or difficult sellers?" asks Breyer.
If you do make an offer, be sure to include house inspection contingencies in the contract.
"The house may seem fine, but there may be issues that are not immediately apparent," Hertz says.
A home inspector will reveal the house's flaw that may cost you an arm and a leg to repair. But a contingency will give you the right to back out of the sale if something looks fishy.
The post Should You Buy a Stale Listing? Pros and Cons of Buying a House With a High DOM appeared first on Real Estate News & Insights | realtor.com®.
First Time Home Buying in Massachusetts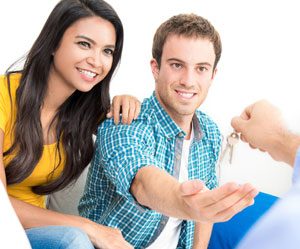 MABA Buyer Agents help first time home buyers reduce the stress and frustration normally associated with buying a home or condo – especially for first time home buyers.
As a first time homebuyer in Massachusetts, you can turn to our non-profit organization to help you understand and navigate the complexities of the entire Massachusetts real estate transaction, from mortgage pre-approval until you are handed the keys to your new home or condominium. Each of our member buyer's brokers and agents works only for their buyer-clients and never for the seller of the home or condo that their buyers want to buy.
MABA Buyer Agents will take the time to learn about you and your real estate goals, help you understand your options, including first time home buyer programs, properties and/or condominium associations, estimate real property values and put together a negotiating strategy to help you increase the odds of getting your offer accepted in our competitive Massachusetts real estate market. After advocating to get your offer accepted, your MABA buyer's agent will be there for you at your home inspection and help you protect your deposit through the inspection, purchase & sale and financing contingency periods.
You can buy your first home or condo with confidence knowing that your MABA buyer agent is committed to saving you time and money and helping you make your best home buying decision.

Selecting the Right Homebuyer's agent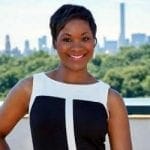 Unlike most other real estate agents, a MABA home buyer's broker never represents both a buyer and seller in the same transaction so you never have to worry whether a MABA agent is really looking out for your best financial interests. A MABA buyer's agent acts as your advocate, real estate educator, advisor and negotiator, always loyal to you and dedicated to getting you the best home at the best price.
Contact MABA today and Find a Great Buyer's Agent!  Fill out the form to get started.
Get Started with MABA
For no extra cost, let a MABA buyer agent protect your interests
Find a great Buyer Agent!