Article From: "Boston.com Real Estate" Read full article
For $919,000, a Dorchester condo designed by HGTV's Taniya Nayak
It comes with three bedrooms, 3.5 baths, and two deeded garage parking spaces.
Search the latest listings to buy or rent at realestate.boston.com.
Selecting the Right Homebuyer's agent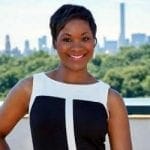 Unlike most other real estate agents, a MABA home buyer's broker never represents both a buyer and seller in the same transaction so you never have to worry whether a MABA agent is really looking out for your best financial interests. A MABA buyer's agent acts as your advocate, real estate educator, advisor and negotiator, always loyal to you and dedicated to getting you the best home at the best price.
Contact MABA today and Find a Great Buyer's Agent!  Fill out the form to get started.
HOMEBUYERS BEWARE! Book Review
This book is an excellent first step in a complicated process.
Buying a home is like buying a car, on steroids. It's the biggest investment you are likely to make so the stakes are incredibly high. I knew that having an agent represent me was a good idea.
What I hadn't grasped was how important it is to find one who is not connected with the selling side in any way—through an agency that also represents sellers, as most do, at least in Mass. In researching buyer agents, I found Tom through the Mass. Assoc. of Buyer Agents (MABA).
Get Started with MABA
For no extra cost, let a MABA buyer agent protect your interests
Find a great Buyer Agent!