Median Price for Single-Family Homes Remain Over $400K in September 

Closed sales are up slightly but the number of single-family homes for sale remain at record monthly lows 
WALTHAM, Mass. – October 23, 2019 – The Massachusetts Association of Realtors® (MAR) reported today that median price for single-family homes increased five percent from last year to $410,000. Median prices for condominiums also saw a 10 percent increase to $375,450. Closed sales for single-family homes and condominiums increased year-over-year from September of 2018. This month, single-family closed sales increased less than one percent and condominiums increased almost three percent. September also had the lowest number of single-family homes for sale in the month of September since MAR began reporting the data in 2004.   
September 2019 Closed Sales:    
Closed sales have been up or flat for six out of the last 12 months. 

Median prices have been up or flat for 35 out of the last 36 months.  
Closed sales have been up or flat for four out of the last 12 months. 

Median prices have been up or flat for 32 out of the last 36 months.  
 
"With the median cost of a single-family home over $400,000, we're still getting summer prices in the fall" said 2019 MAR President Anne Meczywor, broker/associate at Roberts & Associates Realty Inc. in Lenox. "Typically, home prices start to come down in September compared to the summer, but strong demand and the sparse selection have kept prices where they were." 
September Inventory and Days on Market: 

91st time in the last 92 months of year-over-year inventory decreases.  

Lowest number of homes for sale in the month of September since MAR began reporting in 2004.  
 "While the condominiums for sale were down again, the increase in the number of new condos added to the market in September is a positive," said Meczywor. "We need more people who want to sell, to put their homes on the market to meet the buyer demand."   
First Time Home Buying in Massachusetts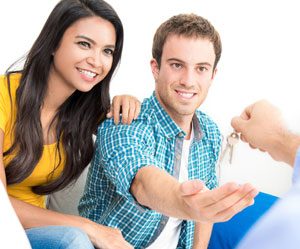 MABA Buyer Agents help first time home buyers reduce the stress and frustration normally associated with buying a home or condo – especially for first time home buyers.
As a first time homebuyer in Massachusetts, you can turn to our non-profit organization to help you understand and navigate the complexities of the entire Massachusetts real estate transaction, from mortgage pre-approval until you are handed the keys to your new home or condominium. Each of our member buyer's brokers and agents works only for their buyer-clients and never for the seller of the home or condo that their buyers want to buy.
MABA Buyer Agents will take the time to learn about you and your real estate goals, help you understand your options, including first time home buyer programs, properties and/or condominium associations, estimate real property values and put together a negotiating strategy to help you increase the odds of getting your offer accepted in our competitive Massachusetts real estate market. After advocating to get your offer accepted, your MABA buyer's agent will be there for you at your home inspection and help you protect your deposit through the inspection, purchase & sale and financing contingency periods.
You can buy your first home or condo with confidence knowing that your MABA buyer agent is committed to saving you time and money and helping you make your best home buying decision.

Selecting the Right Homebuyer's agent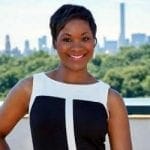 Unlike most other real estate agents, a MABA home buyer's broker never represents both a buyer and seller in the same transaction so you never have to worry whether a MABA agent is really looking out for your best financial interests. A MABA buyer's agent acts as your advocate, real estate educator, advisor and negotiator, always loyal to you and dedicated to getting you the best home at the best price.
Contact MABA today and Find a Great Buyer's Agent!  Fill out the form to get started.
Get Started with MABA
For no extra cost, let a MABA buyer agent protect your interests
Find a great Buyer Agent!