Article From: "" Read full article
Written and Fact Checked by The Law Dictionary Staff  
Lis pendens is a Latin term that literally means that a suit is pending. While a lis pendens can technically refer to any pending lawsuit, in legal parlance it is most often used to refer to claims concerning real estate. A lis pendens can have a significant impact on the attractiveness of a property, to the point that it could lead to a dramatic decline in that property's value. As a result, anybody who is considering buying or selling a home should be well aware of what a lis pendens is and how it could affect his or her real estate transaction.
Why a lis pendens matters
A lis pendens is a public notice that is recorded in county real estate records. This notice is recorded to notify the public, including potential buyers and sellers of the property in question, that a lawsuit involving that property is pending. A lis pendens matters because if a buyer purchases real estate with a lis pendens against it, that buyer will still have to abide by the final result of the lawsuit. In the case of a house being foreclosed, for example, a lender would file a lis pendens against the foreclosed home. Lis pendens, however, are not related exclusively to foreclosures, as the following example shows.
 An example
 Say person A intends to sell his property to person B. The two sign a contract for the transfer of the property, but person A decides that person B has breached the contract. As a result, person A refuses to sell the property to person B, but person B sues person A for refusing to sell the property. As a result, a lis pendens is filed against the property. While the lawsuit is still pending, person A then sells the property to person C, but afterwards a court rules in person B's favor, thus giving the title of the property to person B. As a result, person C loses his title to the property and his only recourse for recovering the money he paid for the property is to get it back from person A, the original homeowner.
More On This Topic
Related Video
Changes in Massachusetts Real Estate Law & How they Effect the Consumer:
Selecting the Right Homebuyer's agent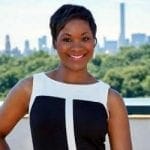 Unlike most other real estate agents, a MABA home buyer's broker never represents both a buyer and seller in the same transaction so you never have to worry whether a MABA agent is really looking out for your best financial interests. A MABA buyer's agent acts as your advocate, real estate educator, advisor and negotiator, always loyal to you and dedicated to getting you the best home at the best price.
Contact MABA today and Find a Great Buyer's Agent!  Fill out the form to get started.
HOMEBUYERS BEWARE! Book Review
This book is an excellent first step in a complicated process.
Buying a home is like buying a car, on steroids. It's the biggest investment you are likely to make so the stakes are incredibly high. I knew that having an agent represent me was a good idea.
What I hadn't grasped was how important it is to find one who is not connected with the selling side in any way—through an agency that also represents sellers, as most do, at least in Mass. In researching buyer agents, I found Tom through the Mass. Assoc. of Buyer Agents (MABA).
Get Started with MABA
For no extra cost, let a MABA buyer agent protect your interests
Find a great Buyer Agent!